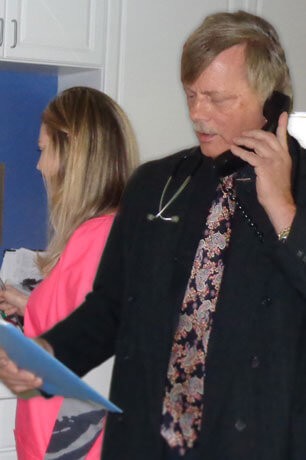 During my many years in private practice, I have felt honored to share in your lives and humbled that you have entrusted me with your medical care. I have always felt that the best medicine is the time I spend listening to you, enabling us to work together to determine the best course of action and achieve the best outcomes.
Unfortunately, the current system rewards speed and technology, not care and compassion. Physicians are forced to spend too much time on tasks not directly related to patient care and to see more patients in less time, and, as a result, are at risk of losing that vital physician-patient connection. Under current healthcare mandates, this situation only promises to worsen. I recognize the necessity of continuing to spend ample time with you, and I am unwilling to compromise my standard of care.
Therefore, after much thought and consideration, I have made the decision to change my medical practice to a more personalized, patient-centered model. This change will ensure I will be able to practice medicine the way I have always envisioned: providing high-quality, personalized care with a focus on you – the patient. I will have the opportunity to not only take care of you when you are ill, but also work with you proactively, to help you feel your best and live your best life.
I am excited to return to the way I believe medicine should be. I hope that you will join me.


Robert Clayton, MD